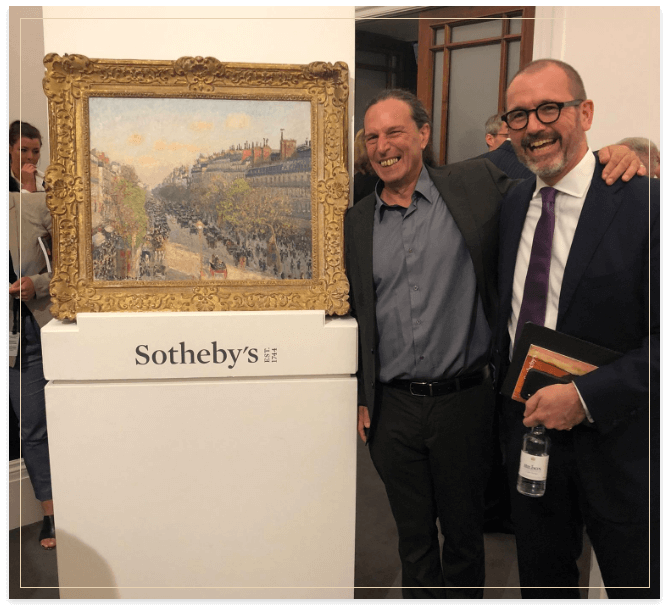 Restitution of Confiscated Art from Germany
Since the fall of the Berlin Wall, Joel Levi & Co. has been intensely engaged in the restitution of property and art works stolen from the Jews during the period of the Nazi regime in Germany. The firm is one of the leaders in the world in Jewish art recovery and has successfully represented hundreds of families of heirs of owners of such property confiscated by the Nazis.
Stolen Art from the Holocaust Period
The firm specializes in locating works of art stolen in the Holocaust period and in successfully processing claims for Jewish art restitution.
Proven Expertise in the Recovery of Looted Jewish Art
In March 2003 as a result of actions taken by Joel Levi & Co., an injunction was issued in the Munich court to restrain a public auction house from selling a work of art plundered from a Jew in the Holocaust period. This precedent judgment is one of many which has enabled the return of works of art to their owners and has elevated the law firm of Joel Levi & Co. to be one of the experts in the sphere of Jewish art recovery and restitution.
All operations in the field of art stolen by the Nazis are conducted in cooperation with art historians.The firm's expertise includes its ability to locate the looted works of art, to meticulously analyze the legal situation in which they exist, and to efficiently conduct negotiations with holders of the Jewish art stolen by the Nazi regime. Private individuals, museums and public auction houses hold paintings and other art stolen by the Nazis. Throughout the procedure, Joel Levi & Co. provides discreet solutions without exposing the involved parties in the disputes. Briefly, the firm acts on behalf of its clients in obtaining succession orders in Germany, locating the necessary documentation and obtaining satisfactory solution depending on the relevant fact in each case.


With the firm's assistance clients have obtained large compensation payments for works of art that were stolen from Jewish families during the Nazi period. For the purpose of the property restitution proceedings, the applicant is required to furnish a succession order (or probate order) in the country in which the property is situated. The firm's special expertise in succession law and genealogy provides an overall solution to these challenges.